Specification
OVERVIEW
THIN DESIGN WITH POWERFUL SOUND
AMAZON ALEXA BUILT IN
WI-FI® AND BLUETOOTH® CONNECTIVITY
SUPERIOR VOICE PICKUP
CONTROL WITH VOICE, REMOTE OR APP
ADAPTIQ AUDIO CALIBRATION
HDMI™ARC CONNECTIVITY
PERSONALISED BOSE MUSIC APP
OPTIONAL BASS MODULE AND SURROUND SPEAKERS
ULTRA-HIGH PERFORMANCE WITH AN ULTRA-THIN DESIGN
This stylish soundbar is meant to be heard, not seen. That's why we engineered custom-designed drivers to keep the Bose Soundbar 700 almost impossibly thin, without taking away from the acoustic excellence Bose is known for. Measuring only 5 centimetres high, its profile fits discreetly under your TV screen, so you won't even know it's there—until you hear it. And with Amazon Alexa built in, you won't have to lift a finger.
Like the Bose Soundbar 700, it's the little things that make a big difference. It may be our thinnest soundbar yet, but its powerful acoustics fill the entire room with sound you just have to hear to believe. Come and visit us to experience it for yourself.
Built-in voice control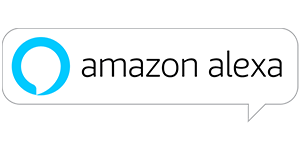 With Amazon Alexa built right into the Bose Soundbar 700, you can control your music, get information, manage your day and so much more.* You have access to everything Alexa has to offer—all without lifting a finger. But what good is Alexa if she can't hear you? Experience superior voice pickup from a custom-designed eight-microphone array that will still hear you, no matter how loud your music is. And an ingenious light bar will help visually indicate when Alexa is listening, thinking or speaking. Plus, it just keeps on getting better. Future software updates will unlock new features.
MUSIC. ANY WAY YOU WANT IT.
When it comes to what you want to hear, you have so many options. Play your favourite music services, like Spotify or Amazon Music, over a home Wi-Fi network at the touch of a button. Or use a Bluetooth® connection to play anything from a phone or tablet. And Apple AirPlay 2 is coming in early 2019.

Take control of your listening experience
With the Bose Music app, you can easily browse through all your music in one place and seamlessly jump between stations, playlists and services. Plus, it's another simple way to control the Bose Soundbar 700. Setting up presets with the app is easy, so the music you love is just one touch away. And multiple users can personalise their own experience and content. Plus, the app makes setup simple by walking you through each step.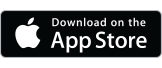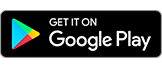 Want to kick it up a notch? Add more.
Make the most of your listening experience. You won't believe what the Bose Soundbar 700 can do on its own, but we have more whenever you're ready. Add the Bose Bass Module 700 for more room-rocking sound. It's thunderous bass in a compact, 25-cm cube. Combine it with the Bose Surround Speakers for the ultimate home entertainment experience and feel like you're in the centre of all the action.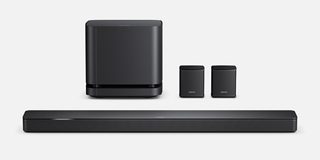 Otherwise known as: bose, bose soundbar 500, BOSE SOUNDBAR, BOSE, Bose dealer eastbourne, Bose east sussex, bose east sussex, bose 500, bose sound bar, bose virtual invisible, bose rear speakers, bose wireless, bose home cinema, bose eastbourne, bose hifi dealer, bose service, bose repairs, bose davis tv, bose BN, BN21 1HS, bose soundbar 700, soundbar 700, bose 700 soundbar, bose 500 soundbar, bose bass module 500, bose bass module 700, bose virtual invisible 300, bose wireless sub, bose module, bose wireless module, bose 500 bass, bose 700 bass,